ARON TRIAL
Safely reducing antibiotics in children
What do we want to investigate?
The aim of the study is to test a decision tree that can accurately advise doctors whether antibiotics are needed.
The decision tree combines several elements, including a finger prick test for an inflammation (infection) marker (called C-reactive protein or CRP) which is performed by your doctor during the consultation.
Doctor's practices that participate are randomly divided into 2 groups: 1) in the first group, the result of the decision tree will advise the doctor whether antibiotics are needed (intervention group); 2) in the second group, the doctor will decide whether your child needs antibiotics in the usual way (control group), i.e. without the decision tree or the finger prick test.
Afterwards we will ask you to fill in a digital diary using a mobile app on your smartphone. Your child's doctor will collect additional information up to 30 days after the consultation in order to document the course of the disease over time.
Why do we want to investigate this?
Children regularly get infections, which can usually be treated safely without antibiotics. However, many children are prescribed antibiotics, which contributes to antibiotic resistance and a higher dependency on care.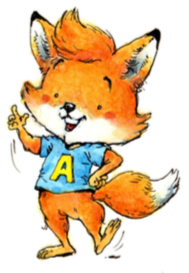 How does it work?
Who?
Children between 6 months and 12 years of age, with an acute illness of up to 10 days.
What?
A decision tree is compared to current usual care. Your doctor may perform a finger prick test on your child to assess the degree of inflammation (CRP).
How?
If you and your child wish to take part in this study, the doctor will ask you and your child some additional questions. Each day until your child is cured, we will ask 5 minutes of your time to fill in a diary via a mobile app.
Contact us if you have any questions:
jan.verbakel@kuleuven.be
tine.deburghgraeve@kuleuven.be